When researching the history of the house and especially the name Penraevon you come across strange pieces of information which are all factually true but have no context. This is my favourite story that has come about.
The Legacy of Penraevon
Our house was built by John Franks. He named it Penraevon, he never lived here, but he gave it the peculiar name. He later built streets of terraced housing a few miles away which he also called Penraevon (Penraevon Place, Penreavon Street and Penraevon Grove. They are now collectively named the Penraevon Industrial Estate and still exist, though the houses do not). We have tried to find out what the name Penraevon meant and have drawn a blank.  Penraevon obviously meant a lot to John Franks and even more to his adopted daughter Helen as you will find out.
Let's be Frank
John Franks was a local lad from Chapel Allerton, he was born to Samuel And Hannah Franks and he had a twin sister Harriet both born on Jan 2nd 1836, a brother Thomas and a younger sister Emmeline. They were both christened in St Matthews Church which is less than a mile from the house on January 6th 1836. His father was a groom and John went to work at the age of 9 as a stable boy, His father dies when he is 11 and life seems to have been hard. Later he marries Annie, she is from Harewood. Over their lifetime they manage to change their fortunes from poor to very rich.
By 1871 John Franks is 35, a Plasterer living on Regent Street, Chapel Allerton Leeds employing 21 men and 2 boys. He is named as being responsible for the plasterwork at the Grand Theatre in Leeds and is working with the architect Corson (In 1873 he becomes a freemason which I am sure helped his prospects).  John's twin sister dies in 1874 aged 38.
In 1881 aged 45, he lives at Newton Cottage, on Potternewton Lane Chapel Allerton and is a Builder employing 80 men and 3 boys, Annie is now 48, they have no children. Our house, Penraevon is built by John Franks in 1881 (finished in 1882, and we do have some fancy plasterwork). The 1881 Electroral Roll (which lists those eligible to vote i.e men over 30 who owned property) details John Franks as owning Penraevon. He lives at The Rookery in Chapel Allerton (which still exists, it is now a Mencap care home). In 1888 he buys, in conjunction with his business partner William Warren, 6 acres of the Royal Park Estate and designs the street layout he then sells blocks to various speculative developers to build terrace housing.
By 1891 aged 55 he is a surveyor and valuer. He was the first surveyor for Leeds Permanent Building Society . The Franks are now living in Grove House on Harrogate Road, Chapel Allerton with their Adopted daughter Nellie Bairstow aged 9 from Roundhay.
Bootmaker Bairstow
Obviously the adopted daughter came as a surprise. Who was Nellie Bairstow? Helen (Nellie) Bairstow was one of nine children, she is born in Roundhay, Leeds in 1881 , she is not an orphan. We know that she was adopted by the Franks sometime between birth and nine years old. Her mother, Ada Mary Bairstow was John Frank's cousin.
In 1881 Thomas and Ada Mary Bairstow and her three siblings lodge at their uncles house with his family. Later that year Helen is born. Thomas Bairstow (her father) works as a leather clicker, by 1891 he is a Bootmaker no longer lodging with the uncle. Their fortunes are definitely changing, by 1901 he is living in Ladywood Road Oakwood with 6 of his children, the eldest works in the boot shop with him and the younger ones have a visiting tutor.
In 1911 Thomas, Ada and five of their children all live above their shoe shop on Oakwood Parade (462 Roundhay Road) in Leeds. In 1915, their youngest daughter Dorothy gets a scholarship to Leeds Girls' High School. Thomas Bairstow dies in 1925 but his wife Ada Mary continues to run the shop with his children (now adults). This photo was taken in the 1930's.
As for Helen, the Franks never change her name and she is always referred to in official records as 'Adopted Daughter Helen Bairstow'.
The death of Franks
In Nov 1900 The Yorkshire Post announce the Death of Mr John Franks, they are surprised as although they knew he had been ill…they did not think he had been that ill.
Two days later they publish an apology as John Franks is not dead, but the dairy farmer John Franks is. It appears there is another John Franks who dies after a long illness who lives nearby at Scott Hall Farm and The Yorkshire Post had muddled the two men up. This comes as no surprise to me as I kept coming across the other John Franks. He was christened at the same church,  lived nearby but was a farmhand then dairy farmer he also married a woman named Anne but they had a son who later died as a young man in a farming accident.
The Yorkshire Post seem deeply relieved that they got the wrong John Franks , there is no obituary for the actual John Franks who did die.
In 1901 the Franks are still alive and listed as living at 78 Potternewton Lane, Leeds –  which they name 'Broomhill'. This house still exists and is a few streets away from our house. They are recorded as living there in 1898 and presume it was built by John Franks in 1897. In the census John Franks is described as as retired surveyor aged 65 living with his wife, Helen Bairstow-adopted daughter aged 19, and a general servant Sarah aged 23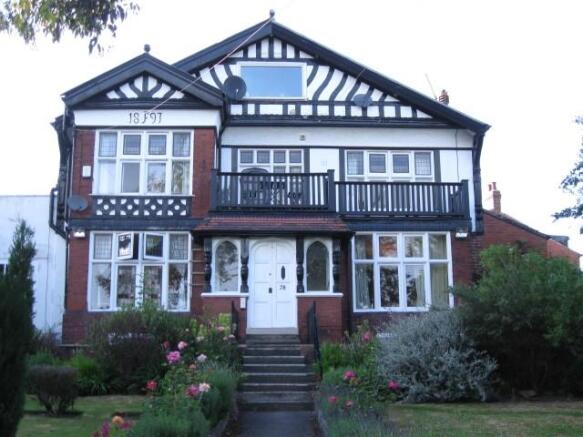 The second death of Franks
Unfortunately, by May 1901 John Franks does die and is buried on the 11th May, aged 65 years. His widow and adopted daughter follow the coffin. And he gets another Obituary.
John Franks' estate is valued at over £22,000 (roughly £3 million in today's money). It is divided as follows according to the Yorkshire Post (who get his name wrong). His wife Annie dies later that year, their adopted daughter Helen is just 19 years old. Helen inherits £30 plus an income of 3/5 of his estate which is to be invested by his trustees. Ada Mary Bairstow is given £100 which seems likely the reason they were able to buy the shop, which was newly built.
Meet the Smurthwaites
Helen marries Sydney Thornton Smurthwaite the next year 1902, aged 20. How she met him and whether the Franks ever met him we don't know. The marriage certificate says she is living in Roundhay, so maybe she moved in with her parents. Thomas Bairstow (her father) gives her away. We have no idea if John Franks would have given her away if he was alive.
Sydney Smurthwaite's parents ran a large Haberdashery in Hull.
The first we hear of the newlywed Smurthwaites is in 1904. They are living in Hull.  Sydney or Cyd to his friends, is a busy man. He is a councillor, Chairman of Hull City Football Club,  Manager of Cleethorpes Skating rink (where he introduced Football on Ice) and Proprietor of his fathers shop which he renames Cyd Smurthwaite. He appears to be quite a showman, joker and very popular.
In January 1906, The Hull tug Star sank in the Humber, leaving two men, James Atkinson and Walter Brammer Ferndale dead and two families fatherless. In response, local politician, fancy-goods retailer, former Hull City director (and prominent supporter) Sydney Smurthwaite uses his energy and contacts to organise a fundraising football match at the Boulevard for the families of the deceased. The photo shows Sydney sitting cross-legged at the front of a publicity photo for the event alongside Marie Studholme . Marie was described in a local paper as 'the famous musical comedy actress, the most photographed woman in the world and generally considered the loveliest woman on the English stage'
But all of this is just background for what is the real story…
The legacy of Penraevon
This is where it gets interesting.  Where do they live? They live in Penraevon, Cottingham, Hull. This seems to set a trend for the rest of their married life as you will see.
In 1909, Sydney's father dies. This seems to give them the freedom to sell the shop. They move to Newcastle. He is manager of Pavilion Theatre of Varieties and they live in (…wait for it) Penraevon, Lovaine Terrace, Newcastle upon Tyne. The Pavilion had a bioscope which was used to show early films and films become Sydney's passion.
In 1914 they move to Durham, he becomes Managing Director of the Empire Theatre, they live at (go on, guess) Penraevon, Egerton Road Durham.
During the first world War they move to London where Sydney works with Lord Beaverbrook. He is made "Director of the Tour of England of the Great National Kinematograph Review of His Masters Naval and Military Forces". Which put plainly means he was responsible for organising the tour of theatres with the earliest British propoganda film "Britain Prepared". 
Sydney did not have good health, rheumatic fever in 1904 which returned in 1913 left him very unwell, he even travelled to Egypt for 16 weeks to recuperate.
His Medical dismissal papers lists his address as (you know already…) Penraevon, Laurel Bank, Hoop Lane, Golders Green. He also lists his business as General Manager Fabion (?), Booking offices ltd, Director Moss Empire, Managing Director Chambers and Smurthwaite, Chairman and Managing Director North British Electric Theatres. We also know he was a founding member of the Anima Lodge, a branch of the freemasons for the film industry.
In 1924 he opens offices in Soho, London as a film distributor.  Guess what? they live at Penraevon, Golders Green Crescent. By now Chambers and Smurthwaite are proprietors of a large number of cinemas across the country.
Retire to the coast
In the late 1920's they retire to Chestfield in Whitstable where they seem to have a full social life involving setting up the scouts, playing golf and renovating old houses. In 1932 Helen dies aged 50, they are living in Shepherds Cottage (disappointing). But, in 1939 Sydney is recorded as living at Penraevon, Chestfield nr. whitstable as a retired theatre cinema proprietor still with the same servant they had from 1909.
In 1941 Sydney dies and leaves his estate to Helen's younger sister Hilda Bairstow. Hilda 54, is unmarried  and still living with her mum Ada above the shop in leeds. Ada May Bairstow dies aged 90 in 1943 and Hilda dies in 1961 aged 74.
Penraevon always seems to have meant home for Helen and Sydney. At one point there was a Penraevon in Hull, Newcastle, Durham, two in London, two in Leeds (plus a handful of streets), one in Boston Spa and the final one in Whitstable. Only the first and last Penraevon survive to this day, both houses where Helen never lived.
Below is a photo of the last Penraevon in Whitstable where her husband lived after Helen died and where he eventually died….the last Penraevon.