A Clean Sweep
We have 13 chimneys in total, however only two of them have been opened back up. The rest were all closed up in the 1960's and the fireplaces ripped out. The Drawing room and the Garden room have both had their fireplaces restored, it was time to get the chimney sweep to clean and check the chimneys before we could get our woodburning stoves installed.
Chimney sweeps will check your chimney, clean it and do a smoke test. If they are hetas registered they will then issue a certificate which means you are all go to light a real fire. Once you have an open chimney you should get it cleaned once a year. Ours cost £40 a chimney and took a couple of hours.
It is a funny thing having a chimney sweep, it feels so old fashioned. They still use brushes and have some funny rituals such as getting you to check you can see the broom emerge. They put a sheet with a hole onto the fire surround to stop all the soot dropping into the room. They then feed the broom up and get you to see it outside – can you spot it?
They then Hoover up all the soot that has been cleaned through the hole in the sheet. Once the Chimney sweep has cleaned the chimney they light a smoke pellet to check the chimney is drawing properly, fortunately ours were.
Whilst he was tidying up our conversation turned to weddings and I asked him if he went to many, being a chimney sweep, he said he did mostly big posh ones and he had a special outfit.
Chimney sweeps and weddings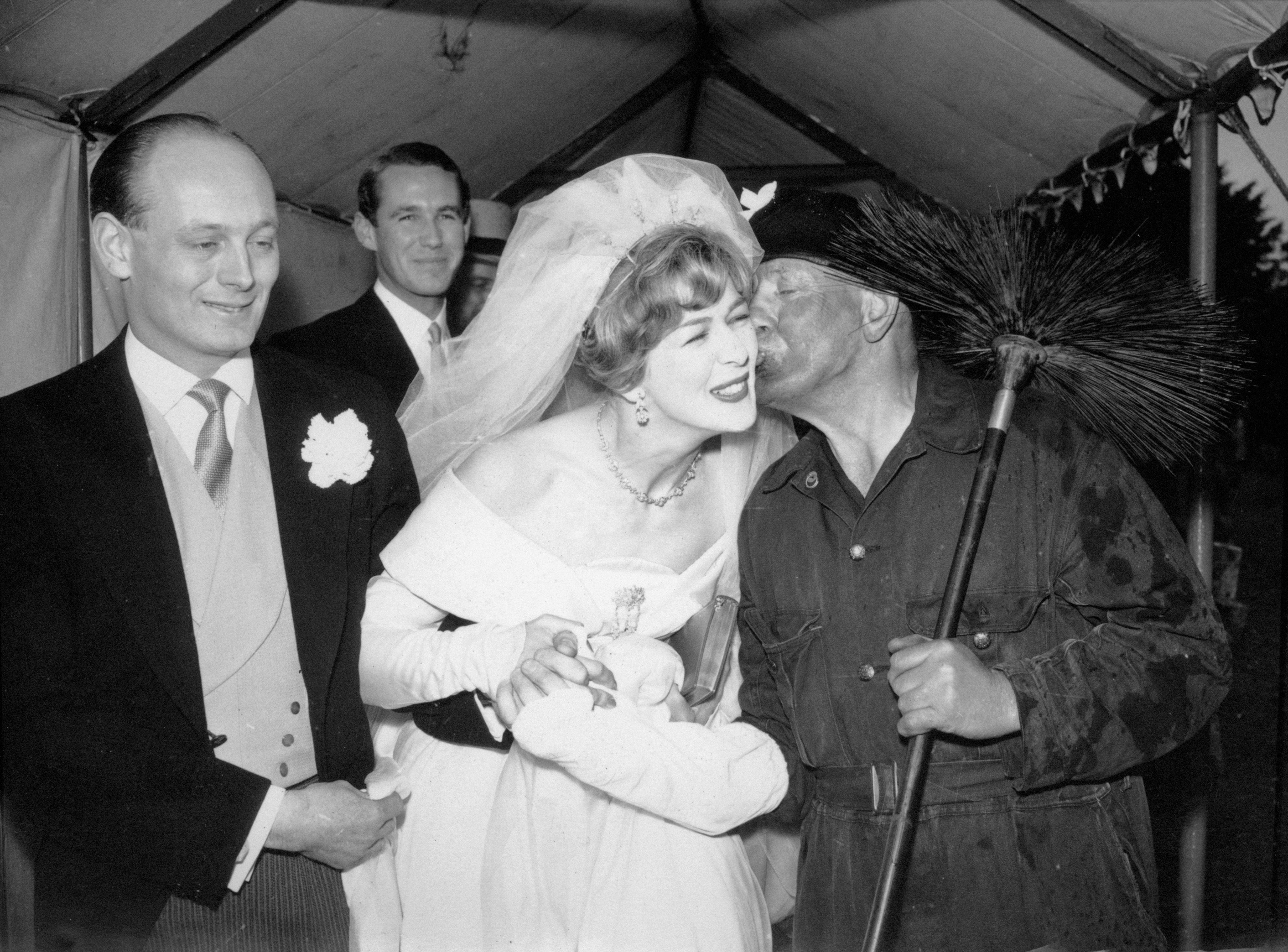 Chimney sweeps are considered good luck if seen by a bride on her wedding day, and so a sideline for many chimney sweeps is to attend weddings.   The tradition is supposed to come from when King George III was riding through Knightsbridge when his horse reared up and a plucky chimney sweep took hold of the reins and calmed the horse thus saving the Kings life. He shook hands with the sweep, a grand gesture as he was the king and the sweep was covered in soot, afterwards passed a Royal decree that Chimney sweeps were bringers of good luck.
When the King's daughter went on to marry, the chimney sweep was invited to the wedding to bring luck to the union.
It has since become customary to get the lucky chimney sweep to attend weddings, kiss the bride and shake the hand of the groom.
The Royal Family have continued the tradition: when Queen Elizabeth II married Prince Philip they spotted a chimney sweep, knowing it to be good luck he was ushered into Buckingham Palace to kiss the bride and the Prince was seen to shake his hand.