A House Through Time
There is a BBC programme called A house through Time where they investigate the lives lead by looking at the residents of one house. The latest series is about a house in Leeds. We took inspiration and looked at the history and residents of our House through time
A Lord Mayor, An Eminent Town Planner, Three Lost Dogs, Two Cooks, and a Wedding
Using our deeds, archives of old newspapers, West Yorkshire Archives, and the UK census we were able to build up an understanding of Penraevon, who lived here, what they did, and what happened to them.
Background
It is thought that the house was built by Architects Chorley and Connon in 1882, a three-bedroom house with two servants rooms and groom quarters. It was part of the Newton Park Estate developed by the Lupton family. It was altered to a four-bedroom house, with two servants rooms and groom quarters in 1898 by the architect Corson.  The house was originally called Penraevon and the name carved into the doorway with the date 1882, the name was changed to Redbank the same year, then by 1901, the name of the house is turned back to Penraevon. The house had its name changed yet again, this to time Bushbury House in 1958 which remained until we change it back to Penraevon in 2014.
Timeline
1870  Arthur Lupton (owner of Newton Hall) gives his two brothers Francis and Darnton Lupton a plot of land on the grounds of Newton Hall (family residence) to build homes for their heirs.
1870 George Corson the architect is appointed to design a layout for the Newton Park Estate including a street plan and plots.
1873  Darnton Lupton dies. His Will states that his sons William Walter and Sydney Lupton may dispose of all his real estate by public auction or private contract. William Walter, Sydney, and Francis proceed with the plan to develop the Newton Park Estate on the grounds of Newton Hall. They do not however proceed with the original George Corson plan but instead establish the Newton Park Building Club.
1874 John Franks a Master Plasterer from Chapel Allerton  (employing 26 men according to the 1871 census)
pays a fee for the plot of land our house is built on for £267.1.9.  Half paid to William Walter and Sydney the other half paid to their Uncle Francis. This is an announcement from 23 Nov 1878 about the opening of Grand Theatre designed by Architect Corson and thanking J Franks plasterer (his work can still be seen at the Grand to this day)
1879 Newton Park Building Club employ Chorley and Connon to produce an overall plan and design the houses Rocklands, Eltonhurst, Oakfield, and Redbank. Francis Martineau Lupton (son of Francis and Frances Lupton) is to live at Rocklands.
1881 Census John Franks is no longer calling himself a Master plasterer but instead a builder employing 80 men. (By 1891 John Franks is a Surveyor and valuer working with Leeds Permanent Building Society, when he dies in 1901 he leaves a number of houses built on Penraevon Street).
1882   4th May Mr John Franks raises a mortgage of £896 to buy a dwellinghouse.  Due to the 1874 act of Parliament Building Societies could only lend money on completed buildings.  The house was therefore built by this date. Unfortunately, we do not have the Abstract of the Title.
1883 John Franks sells a dwellinghouse to Arthur Currer Briggs aged 27 Colliery Proprietor, for £1530, where he lives with his wife Helen.  Arthur was a stereotypical Victorian – he ran a successful mining business, but then helped found the Yorkshire College of mining – now part of Leeds University.  He was Lord Mayor of Leeds in 1904, he also had a beautiful holiday home built by Voysey called  Broad Leys.  He has his Marriage Bans read out in the new St Martins Church in Newton Park Estate on July 7th, 1883 which was his Parish Church. The wedding takes place according to the Harrogate Herald – 18th July 1883
At St John's Church, Bilton, July 5, by the Rev Basil Woodd, MA, assisted by the Rev JJ Cachemaille, Arthur Currer Briggs, eldest son of the late Henry Currer Briggs, of Leeds, to Helen Jones, daughter of the late B Jones, of Leeds.
1884 Francis Lupton (owner of the Newton Park Estate) dies leaving his wife Frances as Executor a position she refuses to take up and passes to her sons.
1884 John Franks is shown in the electoral register as being able to vote as he has property(you had to be over 30, male and in possession of property to vote)  which is listed as Penraevon (he had already sold the house to Arthur Currer Briggs by now and its name had changed to Redbank but the electoral register always seems to be a couple of years out of date)
1885 The Yorkshire Inquirer records that Chapel Allerton beat Leeds in Lawn Tennis. One of the players is Arthur Currer Briggs owner of the house
1886 30th Nov Arthur Currer Briggs buys the second plot of land adjacent to the house (now our garden) from Francis Martineau Lupton (owner of Rocklands ) , Arthur Greenhow Lupton, Chas Lupton and Hugh Lupton (owners of Newton Park Estate). We know he was a keen lawn Tennis Player and this seems to be what he wants the land to be used as.  (A for sale notice mentions a Tennis court in 1895). Newton Park already has a Tennis ground for use of all residents.
1887 13th August Mrs A C Briggs advertises for a nurse for their 3 yr old. He calls the house Redbank.
1888 Mr A C Briggs advertises a house for sale or to let 4th Dec 1888
1890  Pudsey Electoral records have Arthur Currer Briggs living at Redbank Newton Park. Presume he moved out this year as he is recorded as living at Woodlands Roundhay in 1892
1890  James Cecil Sykes, who is renting the house, loses his red Dachshund and advertises a reward,4th October in the Yorkshire Post.
1891   Census details James Cecil Sykes  (aged 35) living of his own means with his wife, the cook, and their maidservant. The house is called Red Bank. James Cecil Sykes's father was a woolen merchant.
1891 James Cecil Sykes loses his dachshund for the second year running.
1895   The house is advertised For sale (click on the link to read a clear transcript) in the Leeds Mercury. It states that Mr James Cecil Sykes lives in the house and will be remaining there until Oct 1896. It is described as Redbank.
1898   Mr AC Briggs sells the house to Mr Hubert Kitchen (aged 30) a worsted manufacturer. The house is known as Penraevon in the deeds and is described as being part of the Newton Hall Estate. It is bought for £1500 (a loss of £30 from the original £1530 previous price).
1898 Mr Hubert  Kitchen appoints George Corson to tender for alterations to the house (which is called Redbank) and to build a greenhouse in the garden. The cost of the alterations is estimated at £287.2.6 and the new greenhouse is between £92 and £99. The alterations included adding a large master bedroom to the rear of the building and installing more waterworks.
1901   Census details Samuel McClean May (aged 37) living in the house with his wife Isabella, their son Joseph, a cook, and their maidservant. The house is called Penraevon. Samuel McClean May was the son of Joseph May who had a woollen warehouse, his sons Sam and James changed this to a ready to wear suits manufacturer exporting across the world.
1901  The May's advertise for a cook may be the one named in the Census.
1902 Mrs May advertises for a cook urgently, they must have not been very good at keeping staff. Mrs May also says they have a nurse as well as a housemaid. To have a housemaid, nursemaid and cook was a sign of an upper-middle-class family at the time.
1910 Tax Valuation Records the house Penraevon as belonging to H Kitchin but managed by his company Kitchin Jones and Co (Hubert Kitchin was now living in Canada). Penraevon is lived in by Ernest Bright Laycock, another young Woollen Mill owner
1910 The house is put up for sale naming E.B Laycock as the last tenant. Yorkshire Post 10th July 1910
1911    Census There is no entry for Penraevon (or Redbank). We know Samuel McClean May was no longer living at Penraevon as he had built a very grand house in Adel called Athill Court which is built in 1911 and he is living there (it is a very large magnificent building which was converted to flats in the 1950s now flats) and he appears in the census at that address.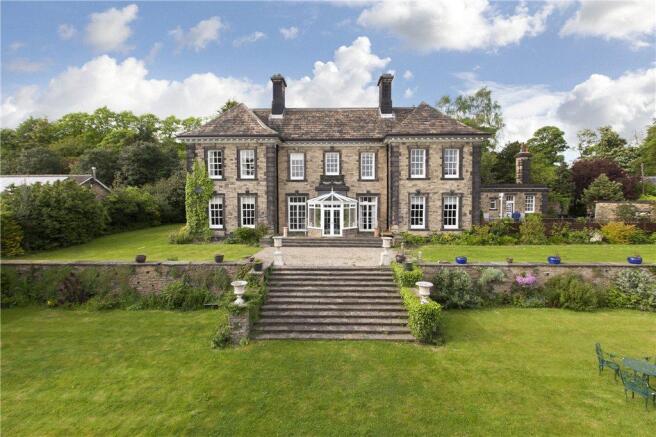 The 1911 Census also doesn't show Ernest Bright Laycock, he is recorded as living in West Park. It also doesn't record Horace Sproston Allen who is the next tenant we know of as he is still living in York as head of the family with his mother (it does record he is married with three children but they are not recorded).
The Census is a record of who was where on a particular day so perhaps nobody was in at Penraevon and so a census wasn't filled in? or maybe nobody lived there at the time. In the meantime, H Kitchin built a piece of home for himself in Vancouver. This looks a lot like Penraevon and is now a listed building in Canada.
1914 July 28th World War 1 breaks out.
1917 All three of Francis Martineau Luptons sons are killed in the war,  he moves out of Rocklands and moves in with his Daughter in Roundhay, and turns the house into a home for Orphans of soldiers and sailors.
1918   Roll of honour at University of Leeds OTC William Allen 1st West Riding Royal Field Artillery killed 14/3/18 aged 20 at the battle of Ypres. Educated at St Peter's York only son of Mr and Mrs H.S. Allen Penraevon Newton Park. Announced in the Yorkshire Post 27th March. The war ends 8 months later.
1918 There is an entry in Bioscope the cinema trade journal which mentions Mr A Lever who lives at Penraevon. He is about to open offices in Queen Victoria Street (now known as the Victoria Quarter) in Leeds. Baby Mine sounds like an amazing film and was thought to be lost until a copy was foundin the French Archives. It is a silent comedy
1919 William Sproston Allen's Will is declared in the Wills and Probate register leaving his money to his father
1925   Hubert Kitchin sells the house to Emily Acfield for £1800. Emily is married to Joshua E. Acfield (it seems unusual she bought the house and not him ). They do not take out a mortgage but pay in full. I wish I could tell you more about her but all the information is about her husband. J. E. Acfield. They have been married for over twenty years.
Mr Acfield is the Leeds City Engineer , was a Captain in the Royal Engineers in the First World War, he writes several books on urban regeneration, builds several municipal buildings in Leeds and is responsible for the Inner ring road.  You can see his 1938 plan for the City of Leeds on Leodis. They have one daughter Margaret Acfield and one son Joshua Richard Acfield. Margaret is 19 and Richard is 13 when they move in (I have since discovered that it is an Acfield tradition to name the oldest son Joshua but they often are called by their middle name so Joshua Richard Acfield becomes Richard or Dick).
1926 Hubert Kitchin dies in Vancouver
1931   Mr Acfield was also responsible for designing buildings in Leeds and designed the Hunslet Arch Library of 1931
1935   Mr and Mrs Acfield hold the wedding for their daughter.
1936 Although not an architect Mr Acfield was also responsible for the design and build of the Killingbeck Sanitarium which was built by the Labour Council. It was a women's sanitarium for the treatment of TB. It was a very modern building with many rooms being single occupancy and each having access to a south-facing balcony. The building was listed in the 1990's but it was too late to save it and it was later demolished due to being unsafe. Here it is from the opening brochure.
1938   Mr Acfield is made President of the Royal Town Planning Institute and introduces the Green Spaces planning restrictions.
1938 Richard Acfield graduates in Medicine from Leeds University
1939 1st September World War 2 breaks out.
1939 Government conducts an emergency Register which is fortunate as the 1931 Census was destroyed in a fire in 1942. It shows Mr and Mrs Acfield living in the house with their servant Phyllis Wearmouth. The house opposite us was by this time a Boarding House.
1939 2nd September Mr Acfield advises people on the correct way to put up their bomb shelters. We presume our coal bunker was extended and had a concrete roof added at this stage to form a bomb shelter.
1939 10th November Mr Acfield loses his Irish Terrier.
1940 Mr Acfield's Grandson contacted me and sent me a picture of the lost dog (who obviously was found) with his Granddad and Grandma (Mr and Mrs Acfield) in the garden with their first grandson (James Banks) who was born 1938.
1943   Emily Acfield sells the house to Mr and Mrs Foreman (he is a motor driver according to the mortgage application, though in the 1939 census it says tailor and motor driver) for £1600. The Acfield's moved to the countryside just near Grassington, probably to enjoy retirement and escape the war.
1944   November Mr and Mrs Foreman sell to Mr Benito Sevilla a woollen Merchant for £1944 (£344 profit for a year maybe they did it up?)
1945   March, just four months after buying the house, Mr Benito Sevilla sells to National Benzole Company (later to become National and then B.P) for £2500 after getting Leeds City Council to agree that the house could be used as offices. Benzole was set up by the company who Became British Petroleum. Benzole is produced from coal and the national benzole company had a factory in Leeds on Coal Road.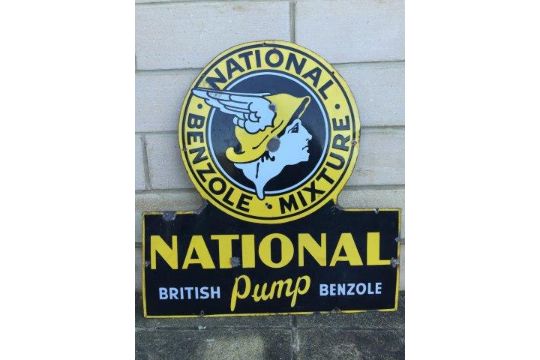 1945 2nd September World War 2 ends.
1946  National Benzole Company (as the House is now called) has a fire under a stone hearth 9th December 
1958   National Benzole Company (after becoming part of Shell and BP the year before) sell to Electric Construction Company  for £2750 and change the name of the house to Bushbury House (they are based at Bushbury in Wolverhampton).
1968   Electric Construction Company is sold to Aberdare Holdings . Presume they plan to close the office as a planning consent was sought to change the house to 2 storey residential flats, this was thankfully refused.
1972   Electric Construction Company sell to Nova Properties for £6500. We know little about this time but by the 1980's it was a Black Mental health centre which offered counseling and therapies.
2002   Nova Properties is dissolved and the property is sold to one of the Directors David Ian Newitt for £105,000. The property is rented to the NHS. The NHS also owns Rocklands another large house on the Newton Park Estate which is now called St Mary's House.
2003   David Ian Newitt sells to Prospector Properties for £250,000. Prospector Properties are a commercial premises landlord. They continue to rent the property to the NHS
2008 Google street view captures the house for its mapping system for the first time. This feature is great for seeing how your house has changed over time as you can scroll through the different capture dates. Here you can see the handrail leading from the gate to the front door, there is no hedge or railings and there are also two institutional signs. One on the corner which said Bushbury House NHS
2012  The NHS move out. Many plans for its future are put forward including – to convert the house into flats, a nursery, two five bedroom homes. All plans are provisionally given the go-ahead. Prospector properties rent out the house to a family until a year later deciding to sell the property.
2013 The house is re-classified as a Single dwelling-house class C3 . This means that it can only be lived in by a family and is no longer a commercial premises and cannot be returned to commercial premises without planning permission.
2014   Prospector Properties sell to us, but my oh my it needs a lot of work, here is the listing on Rightmove – hope it still works.
http://www.rightmove.co.uk/property-for-sale/property-47832056.html