Mud room and Boot room
When considering the downstairs loo we also included the hallway space outside. It is a total area of 2.5m by 2.5m, and has an outside door, three windows and three internal doors. it is to the left of the pink section.
Originally it was the tradesman's entrance and probably a domestic office, before being changed into a downstairs loo. We had already spent time and energy getting rid of the ugly office improvements (bye bye fire door, alarm, tannoy system) and uncovering the quarry floor tiles. See more here Tradesmens entrance
What is a mud room?
A mud room seems to be an American version of a boot room (but I may be wrong). It could also be called a cloakroom. We wanted the downstairs area to be a dirty entrance. Somewhere we could store wellies, clean off garden equipment, wash the dog as well as being a downstairs loo. To help us with the plan we started gathering images on Pinterest.
We wanted a large ceramic sink, with a shower/hose attachment to wash the dog clean out plant pots, rinse wellies. A shoe bench to store the jumble of boots and shoes. Ideally the metal would all be aged brass. The look would be classic English country kitchen taking influences from the Victorian space it inhabited. Devol and Plain English gave me a lot of inspiration. On our travels I was blown over by this bathroom and was keen to incorporate some of the feel.
Shopping for the downstairs loo
The plumber was adamant, he couldn't do any more work until we had decided on all the bits on the bathroom and got them delivered. Pah just because I gave him the wrong dimensions for a radiator last time which I had ordered but hadn't arrived yet and he had to shift all his pipes again. The shopping list was as follows
sink
taps
toilet
radiator (s)
Although we had wanted aged brass it became quickly apparent that unless we blew the budget we would have to compromise with chrome (toilet seat hinges, sink drain, all come as standard in chrome so we could mix and match or just go all chrome)
Sink
After search after search for a ceramic sink with a high back (so easy and common in the US) we changed plan and moved to the the more traditional (for us) Belfast sink (or is it Butlers). There is a difference between Butlers and Belfast sinks , Butlers sinks don't have a weir overflow.  We chose a Shaws of Darwen belfast sink, I have to say I was won over by their amazing video, and they are Northern. I have done pottery and the thought of handbuilding a sink gave me new insights to this product. I have to admit I cried when I watched this video just like the judge on Great pottery throwdown
The thing is, the cost for all this handmade beauty and a lifetime guarantee was just under £200. They even gave me a welcome pack for the sink which includes a miniature sink (soapdish) cleaning products, tea towel (made in Harrogate!), a rubber sink protector and a bag. It also came with a proper hand signed certifictae of lifetime guarantee! I am very very happy with this sink (I keep stroking it). The plumber also cried when I told him it weighed 55kg.
Taps
Thought this was going to be easy, just get taps with a rinser/shower head. Humph kitchen taps with a shower head are not in the style though mum thought  we were overthinking and should just get this tap it costs £39 and move on. She has it, loves it, I don't want it in my downstairs loo.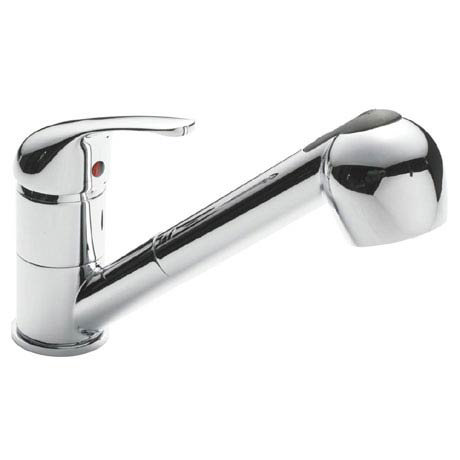 I wanted a bridge tap with rinser (needs to be both a hot and cold rinser not single source). I found the tap quickly but then the hunt to find it at the cheapest price I could as everyone thought it was far too expensive for a tap (husband, mother, plumber) They were lucky that I had decided against aged brass. The tap of choice was a Perrin and Rowe tap  called Ionian. After much hunting we managed to get this for £360 (inc vat and delivery) which is still a lot. 
Toilet
The reason we were able to splurge on the taps is because we had backed down on the choice of toilet. We had fallen in love with a Venerable Thomas Crapper toilet. It would have been wonderful and looked great in our downstairs loo but at £2000 (second hand they are still around a £1000) it was far too expensive.
It took a long time to get over this, we looked at other copies and nearly went for a black burlington cistern with throne seat but it just wasn't the same and it still cost around £900 (the seat alone costs nearly £200).
We settled on a burlington close coupled with ceramic lever and mahogany(!) toilet seat. Which cost a lot more reasonable £210 (inc seat and delivery)
Radiators
This was simple we always go for Cast Iron Raditors. We have gone for a short one for the loo and a taller one for the entrance. One with a chrome stay, the other in brass.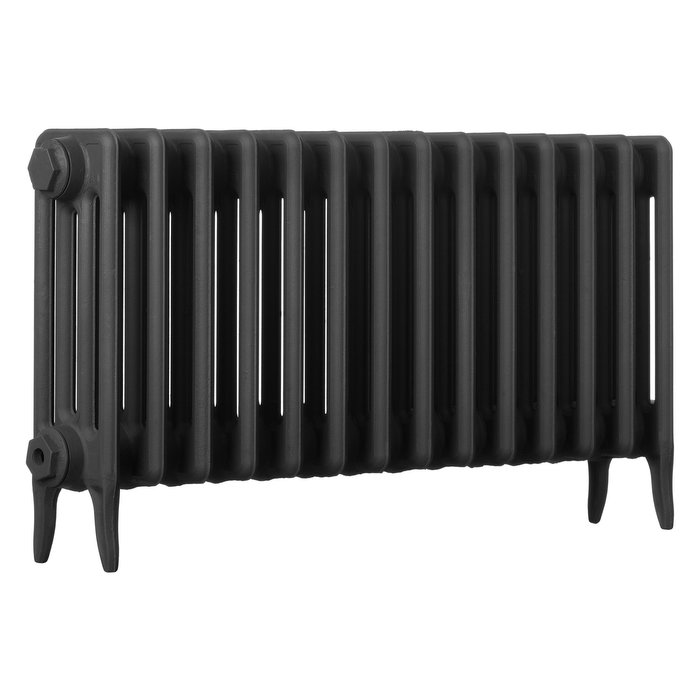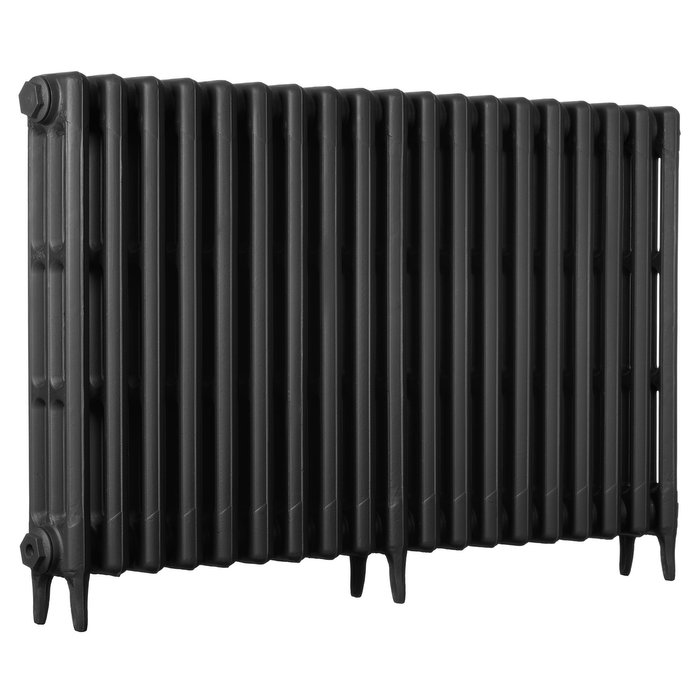 Worktop and shelves
we intend to use the recycled school lab tables we bought to build the kitchen. We still a few left over and the worktops are solid Iroko or teak. they need to be sanded down but they still manage to retain their knocks and age which seems to suit our house.
Update
come see how it all came together. Downstairs loo before and after