Architects Chorley Connon and Chorley
Our house is often mistakenly thought to be Edwardian, it isn't it is older or people think it is Elizabethan, it isn't it it is a lot younger. This is funny because the house design was both very much ahead of its time whilst also very much harking back to a previous time. Our house was built by Chorley and Connon (often also mis-called Chorley and Cannon, and also as a practice started as Chorley, then Chorley and Connon and later Chorley, Connon and Chorley) Leeds Architects.
It was built in 1881/2 alongside three other houses. Rocklands, Eltonhurst and Oakfield, as part of the Newton Park Estate. They are built in a Victorian Arts and crafts or Domestic revival style. Chorley and Connon were responsible for building some of the most iconic buildings in Leeds including Hotel Metropole, Quebecs (Previously The Liberal Club in 1891) and Leeds Girls High School.
Charles Roberts Chorley and John Wreghitt Connon entered into partnership in Leeds in 1885. Chorley's son Harry Sutton Chorley was articled to the firm in 1891, remaining as assistant until he was made a partner in 1897 when the firm became Chorley, Connon and Chorley.
Their successes in competition work included the Leeds Girls' High School at Headingley,
The Police Convalescent Home at Harrogate and the Ripon Girls' High School.
Churches include Winksley, near Ripon, Hellifield, and others at Ben Rhydding and Manston, besides numerous other Mission Churches in Yorkshire, Lincolnshire and elsewhere. Hotels include the Metropole in Leeds, and the Grand Hotel in Sheffield. Very many houses and vicarages throughout Yorkshire are represented in their works, and these include from early on Elmete hall
Askham Grange and Allerton Manor, with further important examples of domestic work as far afield as Stafford and in Kent.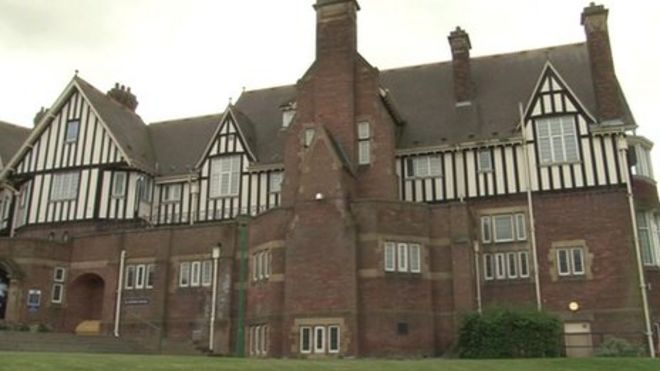 In the list of  public buildings are the many branch banks erected all over the north of England for the Yorkshire Penny Bank and some for the Westminster Bank. The Yorkshire Conservative Newspapers Ltd. at Leeds were housed in buildings erected or altered by the firm, while with his partners, they have been responsible for three large housing estates for the Sutton Dwellings Trust. The Holbeck Building Society's premises in the Headrow (now demolished) , tram sheds for the Leeds City Corporation, and numerous schools have also been designed from the office.
The illustration above is of the two houses across the road, Eltonhurst and Oakfield Published in The Builder 1881. It was designed by the same architects as Penraevon and  at the same time by Chorley and Connon.  (image from Archiseek).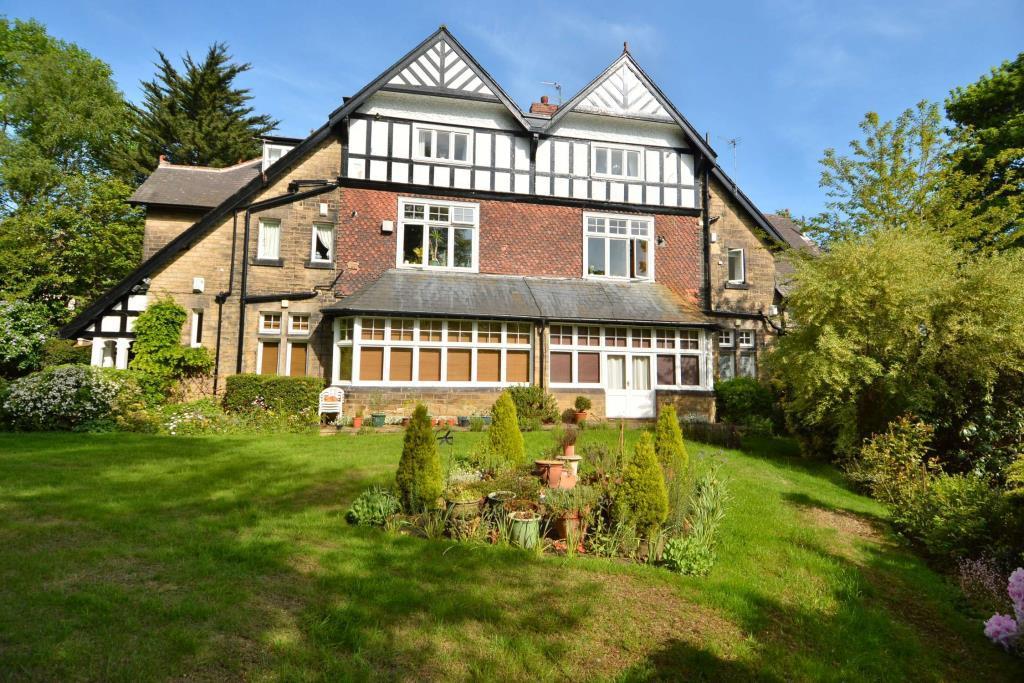 They were also responsible for building Rocklands, the home of Francis Martineau Lupton, (Great Grandfather of Princess Catherine) which is also part of the Newton Park Estate.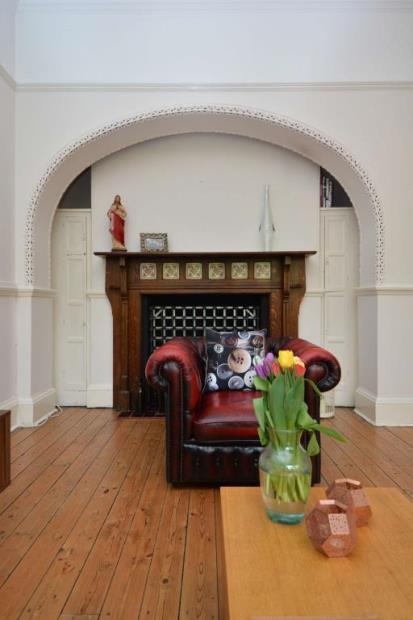 You can see more here – Apologies if this link no longer works
Here's an almost contemporary Chorley and Connon building, with a lot of features in common with Penraevon. The Home for Waifs & Strays, Meanwood, Leeds from 1886.  Interesting to see the way the timbers are decorated – also the cute doggy harassing the gardener.